July 21, 2021
Only Candidate in Senate Field with Robust Ground Effort Statewide
CANTON, OH – Jane Timken, candidate for U.S. Senate, announced Wednesday that her campaign surpassed 300,000 voter contacts cycle to date, including 100,000 door-knocks. This milestone contributes to Timken's robust statewide coalition as the only U.S. Senate candidate in the race with a substantial ground game. Timken is also the only campaign with boots on the ground in all 88 Ohio Counties with announced "Timken County Chairs" statewide, highlighting her grassroots muscle.
"I know how to win Ohio elections because I've done it before to help lead President Trump to a commanding victory in 2020," said Timken. "It takes grit, hard work, and a good pair of door-knocking shoes. In all four corners of Ohio, voters are responding positively to my America First message and our grassroots movement continues to grow."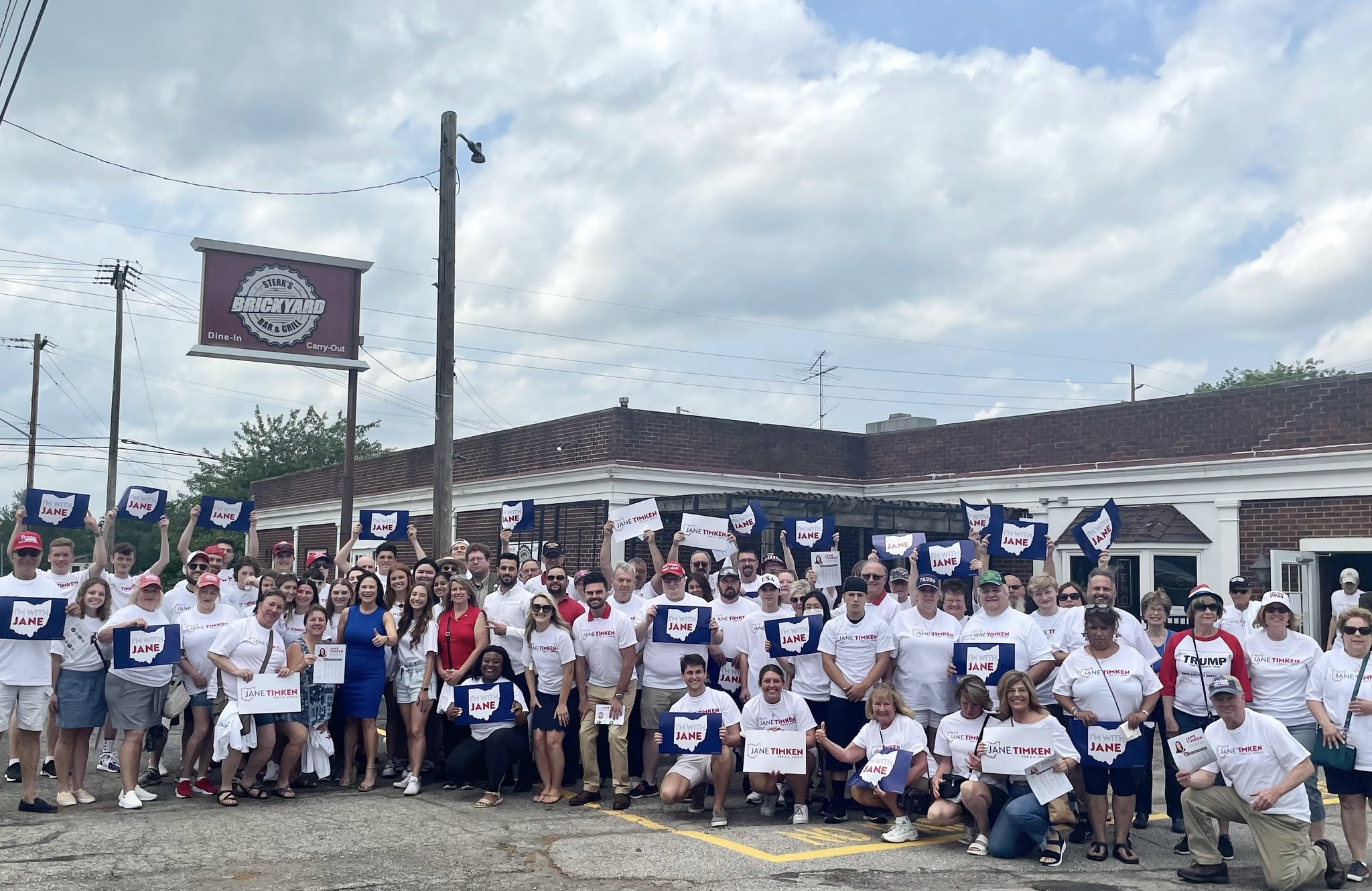 In 2020, under Timken's leadership, Ohio executed the largest grassroots effort in state history to re-elect President Trump and Republicans across the ballot with over 13 million voter contacts. Timken is focusing on that same grassroots, ground game investment in her race for U.S. Senate and has already racked up over 140 endorsements from conservative leaders across Ohio. In addition, Timken has individual donors from all 88 Ohio counties and 84% of the total dollars raised for her campaign have come from within the state.
Learn more about Jane Timken and her campaign for U.S. Senate HERE.

###