September 16, 2021
CANTON, OH – U.S. Senate candidate Jane Timken has been a leading voice on combating the Left's overreach and indoctrination agenda in our schools and has made this a central pillar of her campaign. As part of this fight, Jane was joined last night by New York Times best-selling author Vivek Ramaswamy for a conversation on fighting back against Critical Race Theory and the "woke" education agenda taking over our schools.
The pair was also joined by two local moms, Andrea Gross and Amy Gonzalez, who have made national headlines for their fight against Critical Race Theory in Columbus.
"To save our country, we must first save our schools," said Timken. "The Left's education agenda doubles down on 'wokeism' while watering down the pursuit of a good education. As a mom and Ohio's next Senator, I refuse to let the liberal Left turn our schools into laboratories for indoctrination and anti-American ideals."
Speaking to area parents and concerned Ohioans, Timken and Ramaswamy's shared message was this: speak up, demand transparency and accountability, and get in the fight to restore patriotism and true civic education in our schools.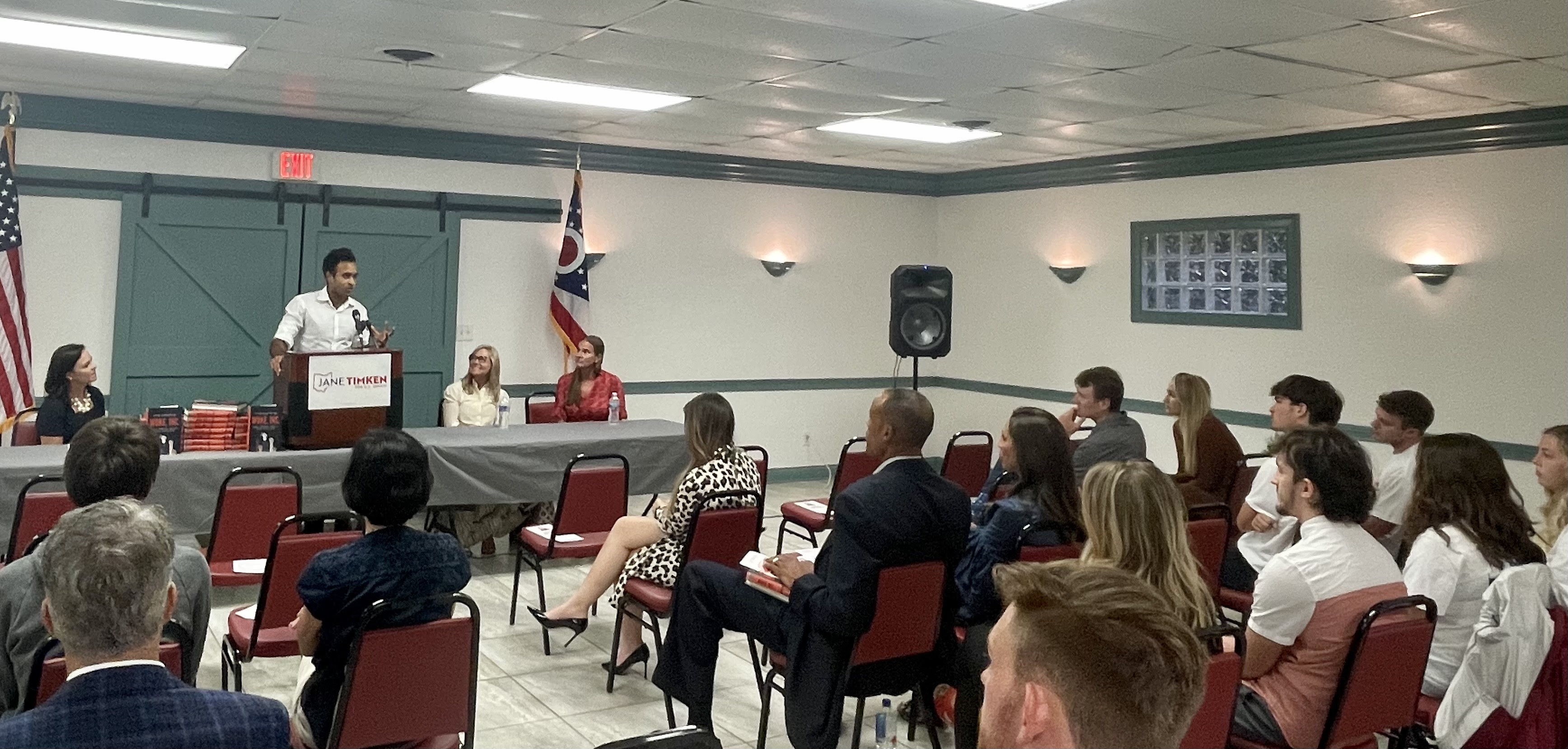 To learn more, visit JaneTimkenForOhio.com. 

###