November 2, 2021
Part of $50,000 Investment to 'Take Back Ohio's Classrooms'

 CANTON, OH – Jane Timken, candidate for U.S. Senate, announced today 25 GOTV robocalls and texts in support of 40+ School Board candidates across Ohio. These robocalls and texts, part of a $50,000 investment by Timken to 'Take Back Ohio's Classrooms,' build upon Timken's donations last week to like-minded School Board candidates that oppose Critical Race Theory and want to give parents a voice in their children's education. Timken has made education issues a priority of her U.S. Senate race. 
The script of the calls read:
"I'm Jane Timken and I'm running to be your next United States Senator. Please join me in supporting [Candidate] for [School District] school board.

Taking back our country starts with taking back our classrooms!

We must elect strong conservative school board members that believe parents have a voice in their child's education!

As a mom, I trust [Candidate] to combat Critical Race Theory, fight against unnecessary mandates, and stop the leftist indoctrination that is harming our children."
In addition to these donations, robocalls and texts, Timken has partnered with school board candidates in the field, lending a hand with our unparalleled ground game. Timken also held a strategy call last week with school board candidates offering advice and suggestions on final GOTV efforts to cross the finish line on Tuesday.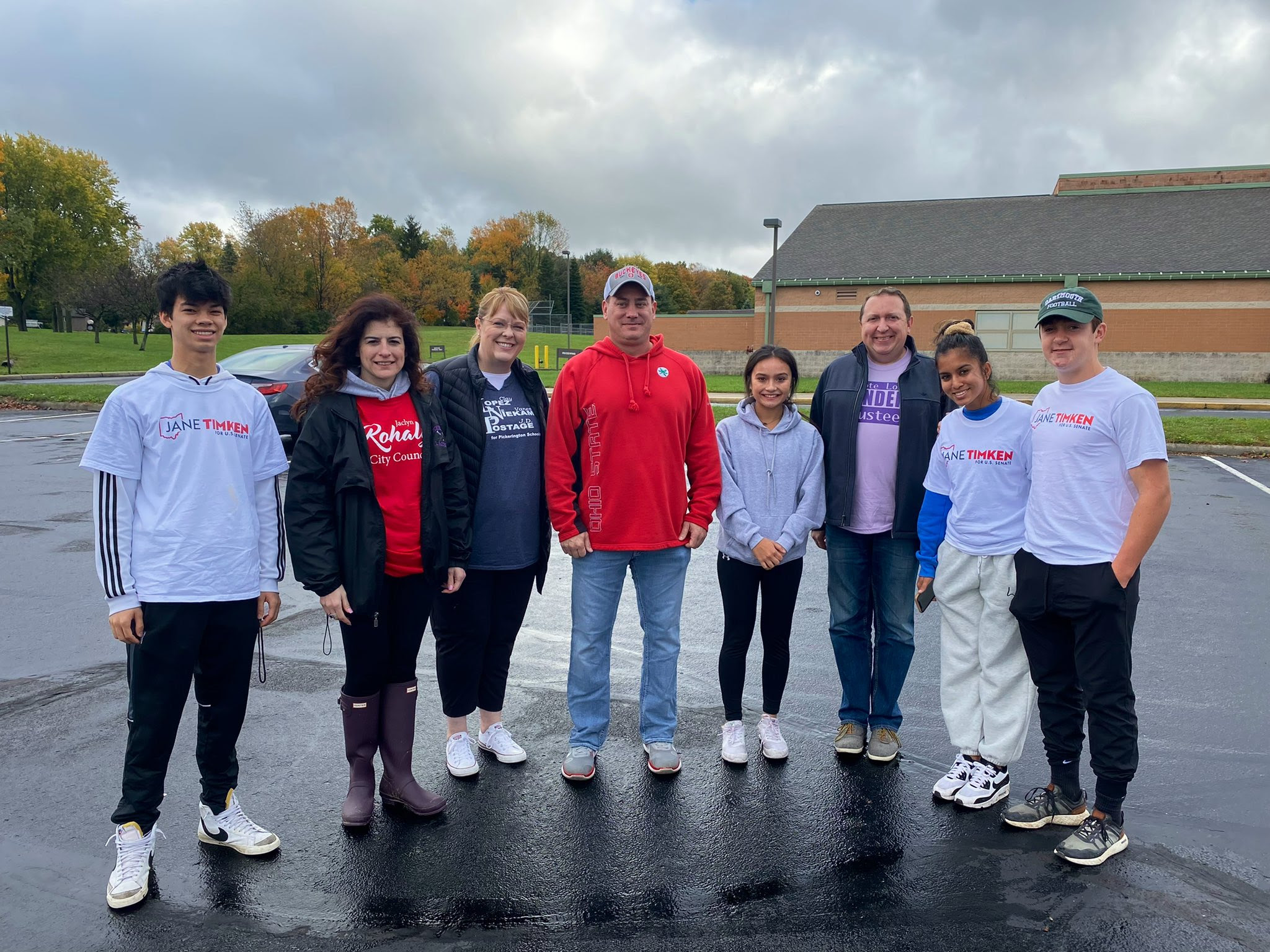 Pickerington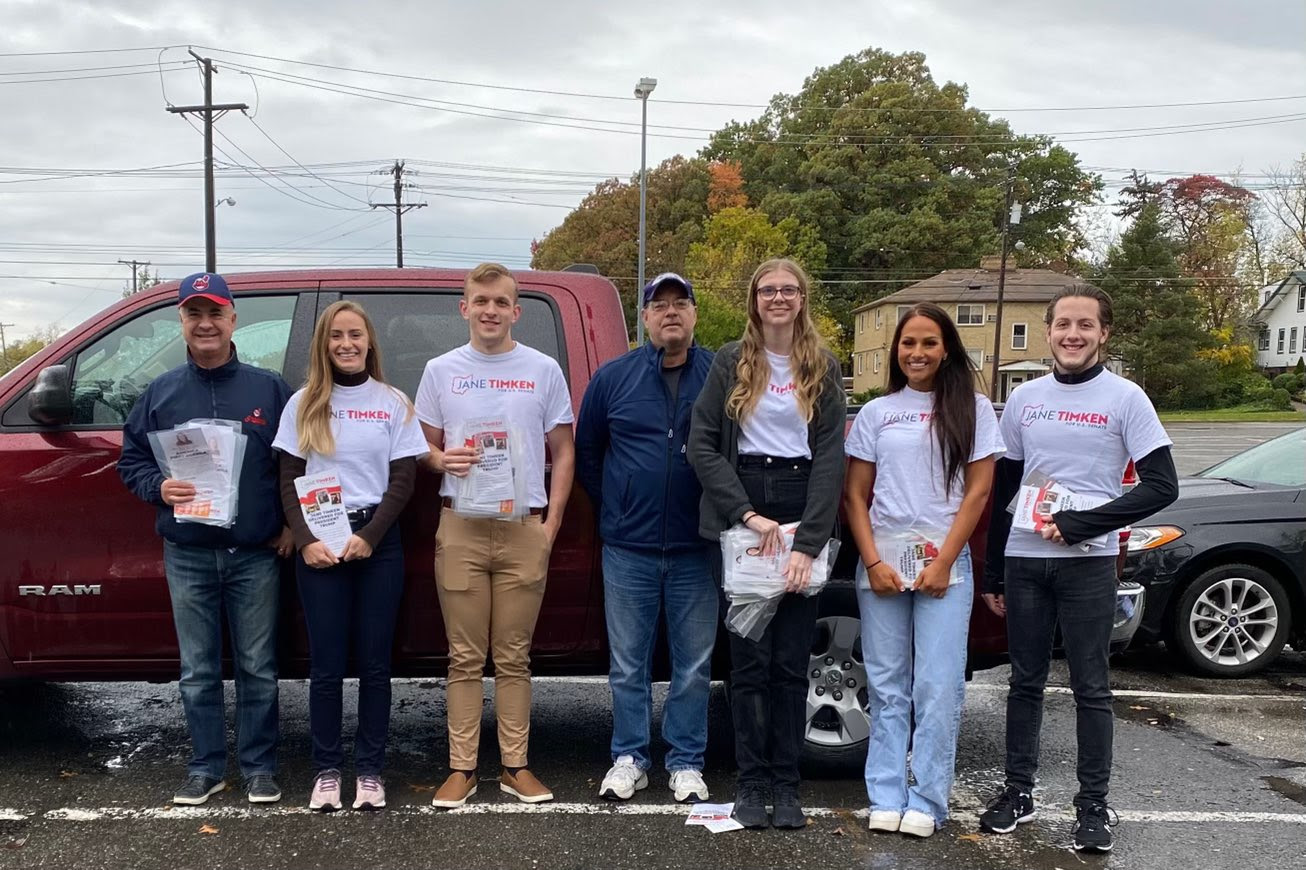 Parma
Upper Arlington


Hilliard

The robocalls and texts, which ran last night and this morning, targeted Republican voters in support of the below candidates: 
Casey Ault, Bay Village
Richard Saphore, Beaver Local School Dist.
Allison Lindsay, Beavercreek
Steve Dockman, Berea
Anthony Buchmann, Boardman
Lysa Kosin, Centerville
Heather Schultz, Centerville
Dawn McGuire, Centerville
Janine Baker, Delaware City
Diana Rigby, Dublin
Angela Sullivan, Gahanna
Tony Sullivan, Gahanna
Lisa Chaffee, Hilliard
Zach Vorst, Hilliard
Beth Murdoch, Hilliard
Mark Justice, Hudson
John Adams, Huron
Ryan Hathaway, Huron
Elizabeth Laffay, Huron
Jeff Thompson, Madison
Annie Payne, Mentor
Diane Popelas, Mentor Ex. Village School
John McClelland, New Albany
Debbie Kalinosky, New Albany
Mike Busch, New Albany
Jeremiah Sawyer, North Royalton
Lisa Shuck, North Royalton
Felicia Kastle, Olentangy
Michael Johns, Parma
Mark Ruda, Parma
Horatiu Lungu, Parma
Vanessa Niekamp, Pickerington
Clay Lopez, Pickerington
JD Postage, Pickerington
Beverly Schilero, Riverside Local School Dist.
Chuck Bartsche, Rocky River
Peter Corrigan, Rocky River
Laurie Rauser, Rocky River
Liz Easton, Upper Arlington
Lou Sauter, Upper Arlington
Christina Sherwood, West Geauga
Stacy Menser, Willoughby Hills
Recently, Timken launched an ad focusing on parents' rights in schools when it comes to mask and vaccine mandates. In May, Timken launched a listening tour across Ohio on combating the Left's woke education agenda, speaking to many concerned parents and encouraging them to get involved. Several of the School Board candidates Jane is supporting are moms and dads Jane met during this tour.
As Ohio Party Chairman, Timken also supported school board candidates as part of her overall grassroots approach to electing conservatives up and down the ballot.
Learn more about Jane Timken and her campaign for U.S. Senate HERE.

###